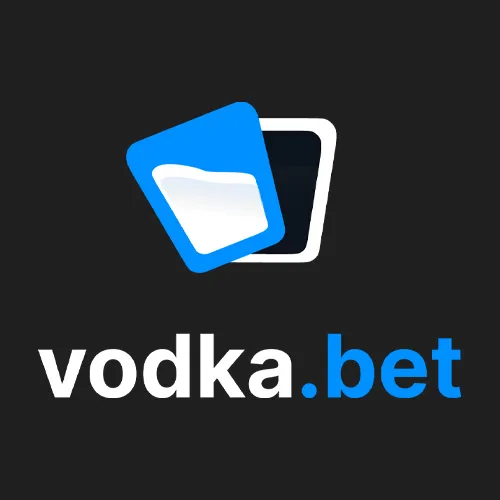 Vodka Casino Site (1)
Vodka Casino site is the fresh joint on the block where every gambler can find their fix. All the major cryptos? They got them. Cashing out? Quicker than a shot goes down on a Friday night. Let's dive deep into what this hot spot's got! A Brief Overview of Vodka Casino Site Alright, let's...
Read More
Vodka Casino site is the fresh joint on the block where every gambler can find their fix. All the major cryptos? They got them. Cashing out? Quicker than a shot goes down on a Friday night. Let's dive deep into what this hot spot's got!
A Brief Overview of Vodka Casino Site
Alright, let's spill the main tea. This joint's legit and plays by the book all around the globe. Before you get your game face on, best peep their rulebook – there's a list of places where gambling's a no-go. Don't even think about pulling a fast one, or you'll get the boot and lock up your account.
The whole shebang at the Vodka Casino site runs under the Curaçao license 8048/JAZ, which means everything's on the up and up. Do you want to double-check? Hit the badge down on the bottom left of their home page, and it'll take you to the validator site with all the nitty-gritty details.
Now, about the moolah: loads of ways to beef up your balance or cash out. From old-school bank transfers to e-wallets and cryptos, they've got you. The waiting game? Just a couple of hours tops. But the cool cats here are all about those cryptos – think Bitcoin, Ethereum, Litecoin, and USDT. Best part? These crypto transactions are lightning fast. No waiting around!
Since the Vodka Casino site's all above board with its license, you've gotta prove you're you. Just upload your docs in the profile and play the waiting game. It's usually a day tops. But if you're just throwing around some pocket change, this step's kind of optional. Still, getting it out of the way early is best to dodge any withdrawal drama later.
Vodka Casino Bonus Offers And Loyalty System
The Vodka casino bonus program differs significantly from similar casinos. Here, you will not find the usual welcome bonuses. Nevertheless, fans of extra cash can take advantage of the available offers. Let's consider them in more detail.
Drop a deposit and score some free spins – and get this: zero wagering! Just pop in 75 EUR or more, and those spins are yours. If you feel like a high roller and drop 750 EUR, you can grab up to 300 free spins! And here's the kicker: this isn't a one-time deal – every week's a new chance to snag those wager-free spins!
Got some bad luck? No sweat. Vodka Casino's got a cashback system that'll have you recouping some of those losses. Depending on how big of a player you are, you can snag up to 15% back every week! Plus, that cashback's got a super low wager at just x3.
Stay loyal and watch the perks roll in. Every real money bet earns you points. The more you stack, the higher you climb in the VIP ranks. Level up, and you'll be swimming in bonuses and free spins. The wager for these rewards? Just x10.
More Action at Vodka Casino Site
Hold on to your hats, folks! Vodka Casino's got a weekly lottery raring to go. Every time you drop 50 USD, boom! You get a raffle ticket. Every ticket's a shot at one of ten fabulous prizes of 100 USD each. Best part? That cash lands straight into your real balance – no dilly-dallying; you can pull it out whenever you feel like it.
Now, let's talk about the tournaments that the bigwigs at the club roll out. You're in if you've made even a single deposit while playing! If Lady Luck's on your side and you snag a top spot, that prize money's yours – no strings attached, no wagering nonsense.
Website Design and Usability Overview
The Vodka Casino site? Smooth. Rocking a sleek dark-blue theme that won't have your eyes begging for mercy after a long gaming spree. It's got that logical, no-brainer layout. Controls? Right, where you'd expect them.
And for the on-the-go crowd, this bad boy's mobile-optimized. It swaps to mobile mode the second you play on a phone or tablet. Forget about downloading extra apps. The mobile version's just as jacked as the desktop one.
Some killer points about Vodka Casino's design:
Straight-up intuitive layout
Breezy navigation
Kick-ass landing page
Dual language options and, get this, a cheeky "Low-brow Mode."
Ready to join the club? Head to Vodka Casino's main page, click that Sign-Up button on the top corner, fill out the deets, confirm your email, and you're all set to play and win!
Vodka Casino Contact Info
Vodka Casino's got its digs in Curaçao. The official address for the curious: Julianaplein 36, Willemstad, Curaçao.
Got a hiccup or question while playing? No sweat. The support squad's got your back. Hit them up via the site's live chat or email support@vodka.bet. They're ready 24/7, with no days off.
Show Less
Visit Casino